Healing Call-Out Culture, Erasing Medical Debt, Policies to Heal Trauma
Inspiring News Articles
January 13, 2022
Hey wonderful friends,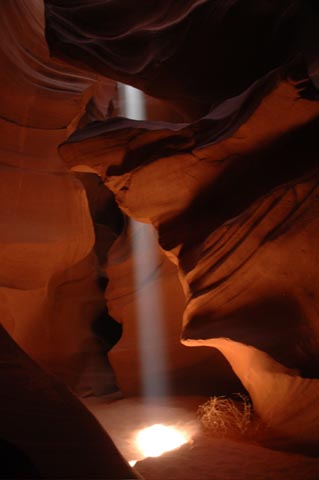 Explore below key excerpts of inspiring news articles with great information on the power of privately calling people in instead of publicly calling them out, local governments using federal funds to erase the medical debts of individuals, how the city of Baltimore made healing from trauma into official policy, and more.
Each inspiring excerpt is taken verbatim from the media website listed at the link provided. If any link fails, click here. The key sentences are highlighted in case you just want to skim. Please spread the inspiration and have a great one!
With sacred love and warm wishes,
Fred Burks for the PEERS websites
Quote of the Week: The opposite of war isn't peace. It's creation. ~~ Jonathan Larson
Video of the week: Watch civil rights activist and scholar Loretta Ross gracefully deliver a powerful Ted Talk on simple tools for calling people in instead of calling people out, inspiring people to have productive and constructive conversations across differences that heal the harmful impacts of cancel culture and public shaming.
---
What if Instead of Calling People Out, We Called Them In?
November 19, 2020, New York Times
https://www.nytimes.com/2020/11/19/style/loretta-ross-smith-college...
Loretta J. Ross [identifies] the characteristics, and limits, of call-out culture: the act of publicly shaming another person for behavior deemed unacceptable. Civil conversation between parties who disagree has also been part of activism, including her own, for quite some time. "I am challenging the call-out culture," Ross said. "I think you can understand how calling out is toxic. It really does alienate people, and makes them fearful of speaking up." The antidote to that ... Professor Ross believes, is "calling in." Calling in is like calling out, but done privately and with respect. "It's a call out done with love," she said. That may mean simply sending someone a private message, or even ringing them on the telephone to discuss the matter, or simply taking a breath before commenting, screen-shotting or demanding one "do better" without explaining how. Calling out assumes the worst. Calling in involves conversation, compassion and context. "I think we overuse that word 'trigger' when really we mean discomfort," she said. "And we should be able to have uncomfortable conversations." Ross told the students ... "I think we actually sabotage our own happiness with this unrestrained anger. And I have to honestly ask: Why are you making choices to make the world crueler than it needs to be and calling that being woke?" She thought of what her organization's founder, the Rev. C.T. Vivian ... told her: "When you ask people to give up hate, you have to be there for them when they do."
Note: Watch Ross's powerful Ted Talk on simple, yet deeply inspiring tools for calling people in instead of calling people out.
---
Medical Debt Is Being Erased in Ohio and Illinois. Is Your Town Next?
December 29, 2022, New York Times
https://www.nytimes.com/2022/12/29/us/toledo-medical-debt-relief.html
In the next few weeks, tens of thousands of people in Cook County, Ill., will open their mailboxes to find a letter from the county government explaining that their medical debt has been paid off. Officials in New Orleans and Toledo, Ohio, are finalizing contracts so that tens of thousands of residents can receive a similar letter. In Pittsburgh on Dec. 19, the City Council approved a budget that would include $1 million for medical debt relief. More local governments are likely to follow as county executives and city councils embrace a new strategy to address the high cost of health care. They are partnering with RIP Medical Debt, a nonprofit that aims to abolish medical debt by buying it from hospitals, health systems and collections agencies at a steep discount. About 18 percent of Americans have medical debt that has been turned over to a third party for collection. Cook County plans to spend $12 million on medical debt relief and expects to erase debt for the first batch of beneficiaries by early January. In Lucas County, Ohio, and its largest city, Toledo, up to $240 million in medical debt could be paid off at a cost of $1.6 million. New Orleans is looking to spend $1.3 million to clear $130 million in medical debt. The $1 million in Pittsburgh's budget could wipe out $115 million in debt, officials said. These initiatives are all being funded by President Biden's trillion-dollar American Rescue Plan, which infused local governments with cash to spend on infrastructure, public services and economic relief programs.
Note: Explore a treasure trove of concise summaries of incredibly inspiring news articles which will inspire you to make a difference.
---
In Baltimore, Healing Trauma Is Now Official Policy
December 2, 2022, Reasons to be Cheerful
https://reasonstobecheerful.world/in-baltimore-healing-trauma-is-now...
In the year since Donna Bruce started working at the Baltimore public library's Penn North branch, she has connected more than 400 visitors to housing programs, food assistance and substance abuse recovery options — and saved a man from dying of a drug overdose by administering the emergency treatment Narcan. Poverty is pervasive in the neighborhoods around the Penn North library, and many people come in simply looking for heat or shelter. Bruce is leading a team of "peer navigators" in the library system trained to provide trauma-informed engagement and support to the public. All navigators have personal experience with mental health challenges or substance abuse disorders and act as role models in the community. Peer Navigators is the first city agency program that owes part of its origin story to Baltimore's 2020 Elijah Cummings Healing City Act. The goal of the groundbreaking legislation is to help departments reckon with and change policies that have caused — and continue to cause — trauma, while charting a new path rooted in healing. The act mandates that city employees receive training, to gain awareness and learn how to help those who have been harmed. At the same time, agency leaders must evaluate their practices and procedures to determine if they are causing trauma and how to change those that are to better serve Baltimore's communities. Evidence shows the approach can improve social environments, decrease violence, and reduce other negative encounters.
Note: Explore a treasure trove of concise summaries of incredibly inspiring news articles which will inspire you to make a difference.
---
First ever EU-wide limits for underwater noise
November 29, 2022, European Commission
https://environment.ec.europa.eu/news/zero-pollution-and-biodiversity-first...
Underwater noise due to human activities at sea can harm marine biodiversity, leading for example to hearing impairment and behavioural disturbances. EU experts have adopted recommendations on maximum acceptable levels for impulsive (for example from oil and gas exploration and extraction) and continuous (such as from shipping) underwater noise. The new limits mean, that to be in tolerable status, no more than 20% of a given marine area, can be exposed to continuous underwater noise over a year Similarly, no more than 20% of a marine habitat can be exposed to impulsive noise over a given day, and no more than 10% over a year. These underwater noise pollution limits deliver on the Zero Pollution Action Plan and are the first of this kind at global level. The threshold values will contribute to set limits on where and for how long marine habitats can be exposed to underwater noise. Impulsive underwater noise, such as from oil and gas exploration, occurs in about 8 % of the EU's seas: it is particularly present in large areas of the Baltic, North and Celtic Seas, and the Mediterranean area. Maritime traffic is the main source of continuous underwater noise. With 27% of its area subject to shipping, the Mediterranean Sea sees the highest shipping traffic in the EU. This is followed by the Baltic Sea (19 % of the area). Overall, only 9% of the EU's sea area has no shipping traffic. EU Member States will now need to take these threshold values into account when they update their marine strategies.
Note: Explore a treasure trove of concise summaries of incredibly inspiring news articles which will inspire you to make a difference.
---
An Indigenous reservation has a novel way to grow food – below the earth's surface
December 3, 2022, The Guardian (One of the UK's Leading Newspapers)
https://www.theguardian.com/environment/2022/dec/03/south-dakota-reservation...
Near the southern border of the Pine Ridge Reservation in South Dakota, a curved translucent roof peeks out a few feet above the dusty plains. Below ground, at the bottom of a short flight of stairs, the inside of this 80ft-long sleek structure is bursting with life – pallets of vivid microgreens, potato plants growing from hay bales and planters full of thick heads of Swiss chard and pak choi. This is an underground greenhouse, or walipini, and the harvesters are members of the Oglala Sioux Tribe. It is one of at least eight underground greenhouses that, over the past decade, have been built or are being constructed on the reservation – which has one of the highest poverty rates in the US. Some hope they can help solve the interconnected problems of the lack of affordable, nutritious food and the difficulties of farming in the climate crisis. Today, more than half of the residents of Oglala Lakota county, one of three counties within the boundaries of the reservation, live below the poverty line. Food access is a huge problem. The 2.1m-acre reservation is classified as a "food desert" with only a handful of grocery stores. And health outcomes, including diet related diseases, are poor – about 50% of adults over 40 have diabetes. Neil Mattson, professor and greenhouse extension specialist at Cornell University's School of Integrative Plant Science, says underground greenhouses could help to usher in more year-round food production across the northern US but they are still fairly new in the country.
Note: Explore a treasure trove of concise summaries of incredibly inspiring news articles which will inspire you to make a difference.
---
South Korea has almost zero food waste. Here's what the US can learn
November 20, 2022, The Guardian (One of the UK's Leading Newspapers)
https://www.theguardian.com/environment/2022/nov/20/south-korea-zero-food...
Beginning in the late 1990s, as landfills in the crowded capital area approached their limits, South Korea implemented a slate of policies to ease what was becoming seen as a trash crisis. The government banned burying organic waste in landfills in 2005, followed by another ban against dumping leachate – the putrid liquid squeezed from solid food waste – into the ocean in 2013. Universal curbside composting was implemented that same year, requiring everyone to separate their food from general waste. In 1996, South Korea recycled just 2.6% of its food waste. Today, South Korea recycles close to 100% annually. Ease-of-use and accessibility have been crucial to the success of the South Korean model. "South Korea's waste system, especially in terms of frequency of collection, is incredibly convenient compared to other countries," says Hong Su-yeol, a waste expert and director of Resource Recycling Consulting. "Some of my peers working at non-profits overseas say that disposal should be a little bit inconvenient if you want to discourage waste but I disagree: I think that it should be made as easy as possible as long as it goes hand-in-hand with other policies that attack the problem of reducing waste itself." National and municipal governments in South Korea have been actively investing in urban farming programs, which include composting courses. These sort of community-based efforts might be where the US can shine, increasing initial access to composting options in cities that presently have few other options.
Note: Explore a treasure trove of concise summaries of incredibly inspiring news articles which will inspire you to make a difference.
---
Barbershop gives special discount to kids who read aloud
October 27, 2016, CBS News
http://www.cbsnews.com/news/barbershop-gives-special-discount-to-kids-who-rea...
In this small barbershop in Ypsilanti, Michigan, kids pick out a book and head to the chair. It's like clockwork. That's because children 12 and under who visit The Fuller Cut can get a $2 discount on their $11 haircut for doing a simple task: reading to the barber. It's a program owner Alexander Fuller and barber Ryan Griffin started more than a year ago. And parents can't get enough of it. The pair can't take credit for the idea. They just happened to hear about other shops around the country taking part in a "read to your barber program," and they decided to get on board. Fuller and his wife started ordering some books and Griffin brought in a shelf. Customers even joined the cause by donating old and used books. Before the pair knew it, kids were grabbing books off the shelf and hopping into the chair to start reading. Roughly 90 percent of kids grab a book that's already on the shelf, Fuller says, but occasionally kids bring in books from home or school as well. "It gives them confidence in reading and helps us understand their comprehension of reading," Fuller said. "The kids love it. It's one of the best things that has come along for them." Another bonus, Fuller added, is that it helps kids socialize. Not only does it improve their reading skills, but their manners as well. Whether you can read well or can't read well, the barbers will help you along the way, Fuller reminds his customers. "It's been a great experience so far, Fuller said."
Note: Explore a treasure trove of concise summaries of incredibly inspiring news articles which will inspire you to make a difference.
---
Challenge Day
August 31, 2007, Denver Post (Denver's leading newspaper)
http://www.denverpost.com/ci_6764621
Wadded-up tissues littered Rishel Middle School's gym floor as tough teenagers sobbed, hugged their peers and told gut-wrenching stories about their lives during an all-day session intended to break down barriers. One 13-year-old said he was abandoned by his parents and that he lies awake at night scared by sounds of gunshots outside his window. A 15-year-old girl talked about attempting suicide and urged anyone with similar thoughts to reach out for help. And a teacher tearfully warned students about their actions by revealing he was a bully when he was younger – until the person he tormented tried to kill himself. The confessions were shared ... as part of "Challenge Day," a nationally recognized anti-bullying program that travels to schools around the country. Challenge Day promotes self respect and acceptance, and inspires students to become positive leaders. [The] 20-year-old program [was] designed by Yvonne and Rich St. John-Dutra. "We want to create a world where every child feels safe," said Rich St. John-Dutra. The program, which was featured on "The Oprah Winfrey Show." The events combined ice-breaking routines to get students to drop their guards with soul-searching exercises designed to reveal their true selves. Students wept as their troubles tumbled out - from worries about their parents, medical problems within the family, troubles with gangs, and battles with alcohol and drugs. Students later apologized to others who they had put down or teased over the years. "This is going to change people," said Eddie Castillo, 13. "I never knew people had problems with their families and their brothers and drugs. I never saw that sensitive side until now."
Note: For one of the most inspiring video clips ever, watch an incredibly moving 15-minute clip from an Emmy-award winning documentary on Challenge day. Learn more about this amazing program on the Challenge Day website.
---
Don't miss our treasure trove of inspiring resources
Explore the mind and heart expanding websites managed by the nonprofit PEERS network:
Subscribe here to one of the two popular PEERS email lists