Healing the Mind with Music

, Dutch 'Care Farms,' Rwanda's Monthly Ritual of Selflessness
Inspiring News Articles
January 27, 2022

Hey wonderful friends,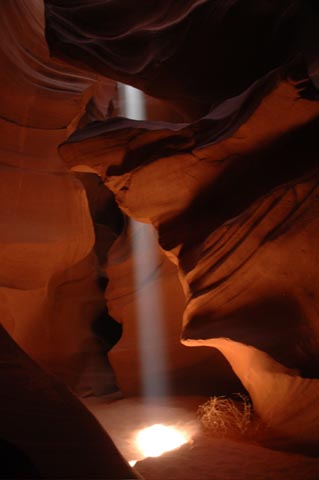 Explore below key excerpts of inspiring news articles with great information on the healing power of music for those with cognitive impairment or early Alzheimer's disease, a farm in Holland giving people with dementia meaningful work to do, communities in Rwanda regularly coming together for common purpose in a process they call "Umuganda," and more.
Each inspiring excerpt is taken verbatim from the media website listed at the link provided. If any link fails, click here. The key sentences are highlighted in case you just want to skim. Please spread the inspiration and have a great one!
With sacred love and warm wishes,
Fred Burks for the PEERS websites
Special note: Watch a profoundly touching documentary about a man who takes on the broken healthcare system to demonstrate music's ability to heal, combat memory loss, and awaken the soul and the deepest parts of humanity.
Quote of the Week: "Ours is not the task of fixing the entire world all at once, but of stretching out to mend the part of the world that is within our reach. Any small, calm thing that one soul can do to help another soul, to assist some portion of this poor suffering world, will help immensely. It is not given to us to know which acts or by whom, will cause the critical mass to tip toward an enduring good." ~~ Clarissa Pinkola Estes
---
"You Are Watching the Power of Music Changing Brain Chemistry"
May 27, 2022, Reasons to be Cheerful
https://reasonstobecheerful.world/dementia-music-healing-brain-neurology/
Music, it turns out, is medicine for the mind. [A 2021 study] set out to see what happens in the brain when a person with mild cognitive impairment or early Alzheimer's disease listens to their favorite playlist for an hour every day. The 14 participants had brain scans and took neuropsychological tests that involved memory exercises. At the end of the trial the participants showed a small but statistically significant improvement in memory — something that is extremely unusual. New connections had formed between different regions of the brain ... that actually changed brain plasticity and also improved function in relaying information. Thaut says the research shows that while music is in no way a cure for Alzheimers, it can provide a "cognitive boost." That's why a person with memory impairment may not recall their daughter's name but may remember all the lyrics to her favorite lullaby. "It's pulling from emotions, it's pulling from feelings, it's pulling from interpersonal associations, it's pulling from a date or time or period of one's life — historical things," [Concetta] Tomaino says. Music serves as a clue, coaxing the brain to fill in the blanks. "It is painful to watch your beloved slip away inch by inch," [Carol Rosenstein] says. "And if it weren't for the music, I wouldn't be sitting here today. As a caregiver and first responder, I can tell you, I would have never survived the journey."
Note: Explore a treasure trove of concise summaries of incredibly inspiring news articles which will inspire you to make a difference.
---
In Holland People With Dementia Can Work on a Farm
March 7, 2022, Reasons to be Cheerful
https://reasonstobecheerful.world/netherlands-care-farms-aging-dementia-work/
On Dutch 'care farms,' aging folks tend to livestock, harvest vegetables and make their own decisions. Boerderij Op Aarde is one of hundreds of Dutch "care farms" operated by people facing an array of illnesses or challenges, either physical or mental. Today, there are roughly 1,350 care farms in the Netherlands. They provide meaningful work in agricultural settings with a simple philosophy: rather than design care around what people are no longer able to do, design it to leverage and emphasize what they can accomplish. Studies in Norway and the Netherlands found that people with dementia at care farms tended to move more and participate in higher-intensity activities than those in traditional care, which can help with mobility in daily life and have a positive impact on cognition. Dementia is often linked to social isolation, and care farms were found to boost social involvement. In traditional dementia care settings ... the focus tends to be on preventing risk. There's often a fixed schedule of simple activities, like games or movies, and the only choice attendees are given is whether to participate or not. In the course of his research, [Jan] Hassink has spoken to countless people with dementia. Common to many of them is a desire to not only participate in society, but contribute to it. "We don't focus on what's missing, but what is still left," says Arjan Monteny, cofounder of Boerderij Op Aarde, "what is still possible to develop in everybody."
Note: Explore a treasure trove of concise summaries of incredibly inspiring news articles which will inspire you to make a difference.
---
A Monthly Ritual of Selflessness Has Transformed Rwanda
December 6, 2021, Reasons to be Cheerful
https://reasonstobecheerful.world/umuganda-rwanda-community-improvement...
Luc, along with just about every able-bodied Rwandan aged 18 to 65, participates in the monthly activity known as "Umuganda," a Kinyarwanda word that means "coming together in common purpose." On the last Saturday of every month, from 8 to 11 a.m., Rwandans across the country gather together to partake in community improvement projects. In Luc's neighborhood, this has meant trimming back bushes that attract malaria-spreading mosquitoes, and making sure roads are clear. According to Luc, these monthly gatherings have helped his community recover from a long, devastating period of genocide, making it clean, innovative, loving and self-reliant. Across the country ... the tradition of Umuganda has unfolded in similar fashion, helping Rwanda to piece itself back together and recover from ruin. Though Umuganda is a national phenomenon, the mobilization of it takes place at the community level — specifically, in "cells" of at least 50 households called Umudugudu. Spearheaded by a community leader, members of a cell often use the mobile messaging service WhatsApp to work out the logistics. This small-scale organizational structure is key to making Umuganda work. Luc thinks Umuganda has value beyond the projects themselves, promoting self-reliance among Rwandans. "When you see something wrong within your surroundings, you do not wait for someone else to come and do it for you, you just go for it and do it," he says. "Do Umuganda. Solve the problem yourselves."
Note: Explore a treasure trove of concise summaries of incredibly inspiring news articles which will inspire you to make a difference.
---
This Kenyan Slum Has Something to Teach the World
January 11, 2023, New York Times
https://www.nytimes.com/2023/01/11/opinion/kenya-development-slum...
Here in the Kibera slum, life sometimes seems a free-for-all. Yet this is an uplifting slum. Kennedy [Odede] taught himself to read ... then formed a Kibera self-help association called Shining Hope for Communities, better known as SHOFCO. Let's just acknowledge that development is hard, particularly in urban slums that are growing fast around the world. Billions of dollars are poured into the poorest countries, and in Haiti and South Sudan one sees fleets of expensive white S.U.V.s driven by aid organizations; what's missing is long-term economic development. International aid keeps children alive, which is no small feat. But it has had less success in transforming troubled places. That's where SHOFCO is intriguing as an alternative model. "Development has been part of imperialism — you know better than anybody else because you're from America or Europe," Kennedy [said]. He thinks international aid sometimes is ineffective partly because it feels imposed by the outside. SHOFCO has spread through low-income communities across Kenya and now boasts 2.4 million members, making it one of the largest grass-roots organizations in Africa. It provides clean water, fights sexual assault, runs a credit union, coaches people on starting small businesses, runs libraries and internet hot spots, mobilizes voters to press politicians to bring services to slums, runs public health campaigns and does 1,000 other things. It exemplifies a partnership: local leadership paired with a reliance on the best international practices.
Note: Explore a treasure trove of concise summaries of incredibly inspiring news articles which will inspire you to make a difference.
---
Pets in prison: the rescue dogs teaching Californian inmates trust and responsibility
April 19, 2020, The Guardian (One of the UK's Leading Newspapers)
https://www.theguardian.com/lifeandstyle/2020/apr/19/pets-in-prison-the-rescue...
Zach Skow [is] a man on a mission to bring dogs into every US prison. Skow is the founder of Pawsitive Change, a rehabilitation programme that pairs rescue dogs with inmates. He began a pilot programme at California City Correctional Facility in January 2016, teaching inmates to become dog trainers, and it's now been rolled out to four more California state prisons and one female juvenile correction centre. To date more than 300 men have graduated from the programme and roughly 200 dogs from "high-kill" shelters have been rescued and adopted as a result of the inmates' work with them (the shelters accept any animal [and] euthanise a certain percentage if they can't rehome them). Seventeen of the programme's human graduates have been paroled and so far none has returned to prison (at a time when the US recidivism rate stands at 43%). Working with the dogs and seeing what the animals are going through prompts the men to speak of their own experiences. When one student relates how his dog didn't want to come out of the kennel in the first few days, another shares how he too didn't want to leave his cell when he first came to prison. Many of these men have been told repeatedly from a young age that they're not to be trusted, that they make a mess of things, that they're not fit to take charge of anything. This message is then reinforced ... through the penal system. This programme challenges the "branding" these men have had imposed on them from an early age. It allows them to create new narratives.
Note: Watch a beautiful 4-minute video of an inmate and his beloved pup. Explore a treasure trove of concise summaries of incredibly inspiring news articles which will inspire you to make a difference.
---
New Mexico's governor just signed a bill to make college tuition-free
March 7, 2022, CNN News
https://edition.cnn.com/2022/03/07/us/new-mexico-college-tuition-free-cec...
For most New Mexico residents, college will now be officially tuition-free. New Mexico Gov. Michelle Lujan Grisham signed on Friday Senate Bill 140, otherwise known as the New Mexico Opportunity Scholarship Act. First introduced in 2019, the plan will waive tuition for any students attending any in-state public school or tribal college, including community colleges. "For over a quarter of a century, New Mexico has been a national leader in providing free college to its residents. A fully funded Opportunity Scholarship opens the door for every New Mexican to reach higher, strengthening our economy, our families and our communities," Lujan Grisham said. "Signing this legislation sends a clear message to New Mexicans that we believe in them and the contributions they will make for their families and the future of our great state." Eligible students must enroll in a minimum of six credit hours and maintain a grade point average of at least 2.5 during their time in college. The scholarship has already been awarded to more than 10,000 students over the last two years, but now $75 million has been allocated to the fund. That could support up to 35,000 students this fall alone ... and allows part-time students and adult learners to take advantage, as well. Across the country, many states have moved to provide some sort of tuition-free college education, typically at the community college level. In 2019, California waived tuition for first-time, full-time students attending two years of community college.
Note: Explore a treasure trove of concise summaries of incredibly inspiring news articles which will inspire you to make a difference.
---
In Sweden, Trash Heats Homes, Powers Buses and Fuels Taxi Fleets
September 21, 2018, New York Times
https://www.nytimes.com/2018/09/21/climate/sweden-garbage-used-for-fuel.html
In a cavernous room filled with garbage, a giant mechanical claw reaches down and grabs five tons of trash. As a technician in a control room maneuvers the spiderlike crane, the claw drops its moldering harvest down a 10-story shaft into a boiler that is hotter than 1,500 degrees Fahrenheit. The process continues 24 hours a day to help fuel this power plant run by Tekniska Verken, a municipal government company in Linköping, a city 125 miles south of Stockholm. It is one of Sweden's 34 "waste-to-energy" power plants. Instead of burning coal or gas, this power plant burns trash. Sweden is known for strikingly reducing the trash sent to its landfills. Less than 1 percent of household waste in this Scandinavian country finds it way to landfills, according to Avfall Sverige, the Swedish Waste Management and Recycling association. Trash accounts for a small portion of Sweden's overall power supply; hydro and nuclear energy generate about 83 percent of Sweden's electricity, and wind generates another 7 percent. But garbage supplies much of the heat during cold months for the country's nearly 10 million residents. Energy from trash equals the heating demand of 1.25 million apartments and electricity for 680,000 homes, according to Avfall Sverige. Along with heat and electricity, Tekniska Verken produces methane biogas from 100,000 tons of food and organic waste each year. This biogas runs more than 200 city buses in the county, as well as fleets of garbage collection trucks, and some taxis and private cars.
Note: Why aren't other countries racing to embrace this amazing technology which remediates the huge trash problem? Explore a treasure trove of concise summaries of incredibly inspiring news articles which will inspire you to make a difference.
---
Free-hug man speaks out
September 28, 2006, Sydney Morning Herald (Australia's leading newspaper)
http://www.smh.com.au/news/music/freehug-man-speaks-out/2006/09/28/1159337257...
The man behind the latest YouTube sensation has spoken out for the first time about his global cuddling controversy. Serial hugger Juan Mann describes the free hugs he hands out...as fast-food emotion. His cuddling campaign received an international dose of publicity today, after a clip showing his public displays of affection won a coveted front page spot on the video sharing website. An American television audience of millions also watched him at work, when the video was broadcast on the prime-time breakfast program Good Morning America yesterday. Today, the hugger was at it again, brandishing his "free hugs" sign in the busy pedestrian thoroughfare, and having quite a few people take him up on his offer. "It's a way to make people smile," Mann said. "For every person who gets a hug, you see five walk past with a smile on their face." But his efforts to spread the love became a little too popular for some people's liking, according to a blurb on the YouTube video, which said: "As this symbol of human hope spread across the city, police and officials ordered the Free Hugs campaign BANNED." Undeterred, Mann collected more than 10,000 signatures on a petition he presented to the City of Sydney council. Demands for a halt to the hugs petered out shortly after, and the end of the clip shows Mann hugging an official. City worker Elly Mitchell, who handed out a few free hugs on her lunch break today, said she was inspired to organise [an] event after seeing the video online. "We're going to hug the city," Ms Mitchell said.
Note: If you haven't seen this powerfully inspiring four-minute video clip, join the many millions who have by watching it on this webpage. The free hugs movement spread rapidly around the world! See this fun video and this inspiring one for great examples. Then check out several other short, deeply inspiring videos.
---
Don't miss our treasure trove of inspiring resources
We're $9,500 in the red for the year.
Kindly support this work of love: Donate here
Explore the mind and heart expanding websites managed by the nonprofit PEERS network:
Subscribe here to one of the two popular PEERS email lists