Past Lives Articles and News
News Articles on Past Lives and Near-Death Experiences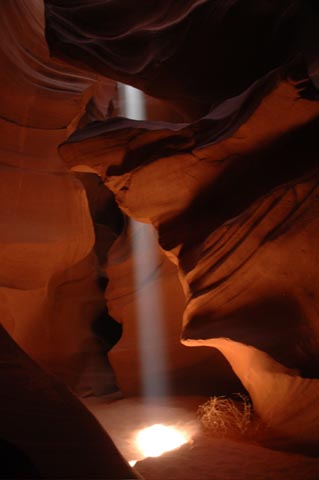 "He essentially gave us three items of information over about a three month period. One, he gave us the name of the ship, which I verified through research on the Internet. "Natoma Bay." He gave us a name Natoma. About a month later, he gave us [the] name of a guy he said he flew with. When we asked him if there was anyone else in his ... dream that he could remember. Jack -- Jack Larson."
-- CNN article on a young boy's past life memory as a WWII fighter pilot
Dear awesome friends,
Humans have been intrigued by death and the possibility of past lives for millennia. In India belief in past lives is a given for most of the over one billion people who live there. Yet is there evidence to support this? The below articles, including news articles over the years on fascinating near-death experiences, raise profound questions about what happens when we die. Enjoy this exploration and follow the links for lots more.
With sacred love and warmest wishes,
Fred Burks for the inspiring and educational PEERS websites
---
Child Psychiatrist Says Past-Life Memories Not So Uncommon in Kids
2006-07-25, ABC News
http://abcnews.go.com/GMA/story?id=2232830
From the ages of 2 to 6, James Leininger seemed to recall in striking detail a "past life" he had as a World War II Navy pilot who was shot down and killed over the Pacific. The boy knew details about airplanes and about pilot James Huston Jr. that he couldn't have known. James' parents say he also had terrible nightmares about a plane crashing and a "little man" unable to get out. James, now 8, stills loves airplanes, but he is free of those haunting images of the pilot's death. Jim Tucker, a child psychiatrist and medical director of the Child and Family Psychiatric Clinic at the University of Virginia, is one of the few researchers to extensively study the phenomenon of children who seem to have memories of past lives. He says James' case is very much like others he has studied. "At the University of Virginia, we've studied over 2,500 cases of children who seem to talk about previous lives when they're little," Tucker said. "They start at 2 or 3, and by the time they're 6 or 7 they forget all about it and go on to live the rest of their lives." Tucker -- the author of Life Before Life: A Scientific Investigation of Children's Memories of Previous Lives -- has seen cases like James' where children make statements that can be verified and seem to match with a particular person. "It means that this is a phenomenon that really needs to be explored," Tucker said. "James is one of many, many kids who have said things like this." While about three-fourths of Americans say they believe in paranormal activity, 20 percent believe in reincarnation, according to a 2005 Gallup poll.
Note: To watch the engaging ABC News video clip of this incredible story, click here. For an even better Fox News clip, click here. For an excellent survey of powerful evidence of past lives and more, click here.
---
Kenneth Ring: 'You Never Recover Your Original Self'
1988-08-28, New York Times
http://query.nytimes.com/gst/fullpage.html?res=940DE1DB1E38F93BA1575BC0A96E94...
Probably the oldest mystery to vex mankind is what, if anything, occurs after death. For a decade, Kenneth Ring, a psychology professor and researcher at the University of Connecticut, has looked into the question through the near-death experiences of others. Mr. Ring ... talked with hundreds of people between the ages of 18 and 84 who have come close to physical death. [His books] Life at Death [and] Heading Toward Omega both deal with near-death experiences and how they change people's lives. A near-death experience ... often happens to individuals who find themselves on the verge of imminent biological death. It involves ... a sense of the most profound peace and well-being that is possible to imagine. It's a sense of being separate from the physical body and sometimes being able to see it as though a spectator off to one side or from up above. These people have a sense of moving through a dark space or tunnel toward a radiantly beautiful white or golden light. They are absorbed in that light, having in some cases a panoramic life review in which virtually everything that they've ever done in their life they're able to see; perhaps meeting the spirits of deceased love ones or friends. And in some cases, they are asked to make a decision as to whether they would like to continue or go back to their body. The most powerful antidote to the fear of death is coming close to death ... and remembering one of these experiences. After having a near-death experience, people believe the end of life isn't [the end]; they believe in some sort of life after death. [Those] who have a near-death experience almost totally lose their fear of death.
Note: The documented experiences of those who have been declared clinically dead and come back to life are some of the most mind-boggling and inspiring cases to have ever surfaced. To read some of the most amazing of these cases and explore other excellent resources on the topic, click here.
---
Heaven Is Real: A Doctor's Experience With the Afterlife
2012-10-08, Daily Beast/Newsweek
http://www.thedailybeast.com/newsweek/2012/10/07/proof-of-heaven-a-doctor-s-e...
As a neurosurgeon, I did not believe in the phenomenon of near-death experiences. In the fall of 2008, however, after seven days in a coma during which the human part of my brain, the neocortex, was inactivated, I experienced something so profound that it gave me a scientific reason to believe in consciousness after death. I had somehow contracted a very rare bacterial meningitis that mostly attacks newborns. E. coli bacteria had penetrated my cerebrospinal fluid and were eating my brain. For seven days I lay in a deep coma, my body unresponsive, my higher-order brain functions totally offline. While the neurons of my cortex were stunned to complete inactivity by the bacteria that had attacked them, my brain-free consciousness journeyed to another, larger dimension of the universe: the same one described by countless subjects of near-death experiences and other mystical states. What I saw and learned there has placed me quite literally in a new world: a world where we are much more than our brains and bodies, and where death is not the end of consciousness but rather a chapter in a vast, and incalculably positive, journey. For most of my journey, someone else was with me. A woman. Without using any words, she spoke to me. The message went through me like a wind, and I instantly understood that it was true. I knew so in the same way that I knew that the world around us was real–was not some fantasy, passing and insubstantial. "You are loved and cherished, dearly, forever." "You have nothing to fear." "There is nothing you can do wrong."
Note: The author of this stirring account, Dr. Eben Alexander, was a neurosurgeon for 25 years. His engaging book on this life-changing experience is Proof of Heaven: A Neurosurgeon's Journey into the Afterlife. For video interviews and other information on Dr. Alexander, click here. For other highly inspiring resources and stories related to near-death experiences, click here.
---
Ask the Experts: What Is a Near-Death Experience?
2011-08-03, ABC News Nightline
http://abcnews.go.com/Nightline/beyondbelief/experts-death-experience/story?i...
What does a NDE look and feel like? There are thousands upon thousands of descriptions, all of which show striking similarities between different people's experiences -- the white light, a tunnel, a life review and sense of peace -- so there does seem to exist a unifying thread throughout. Caroline Myss, a best-selling author and a speaker on spirituality and health, focuses on the first explanation. "A near-death experience is a phenomenon in which a person's physical body ceases to have any signs of life, and the soul detaches from the body and begins what could be called the journey into the afterlife. ... A long tunnel of light begins to appear. ... What's so phenomenal is that the descriptions [people] give, no matter what culture, no matter what background, match the ancient descriptions ... from various cultures. So if these experiences were in fact made up or hallucinatory, somebody did a very good job of getting that information out to multiple cultures at the same time." Dr. Jeffrey Long runs the Near Death Experience Research Foundation. He defines the physical conditions of someone having a NDE as "unconscious ... or actually clinically dead, with absent heartbeat and no spontaneous respiration. ... And yet when they shouldn't have any conscious remembering at this time, they do. ... While no two NDEs are the same, if you study large numbers of NDEs you see that very consistent pattern of elements."
Note: Watch a profound BBC documentary on near-death experiences which raises many questions.
---
Seeking Proof in Near-Death Claims
2010-10-25, Wall Street Journal
http://online.wsj.com/article/SB10001424052702304248704575574193494074922.html
At least 15 million American adults say they have had a near-death experience, according to a 1997 survey -– and the number is thought to be rising with increasingly sophisticated resuscitation techniques. In addition to floating above their bodies, people often describe moving down a dark tunnel toward a bright light, feeling intense peace and joy, reviewing life events and seeing long-deceased relatives–only to be told that it's not time yet and land abruptly back in an ailing body. "There are always skeptics, but there are millions of 'experiencers' who know what happened to them, and they don't care what anybody else says," says Diane Corcoran, president of the International Association for Near-Death Studies, a nonprofit group in Durham, N.C. The organization publishes the Journal of Near-Death Studies and maintains support groups in 47 states. In his new book, Evidence of the Afterlife, Jeffrey Long, a radiation oncologist in Louisiana, analyzes 613 cases reported on the website of his Near Death Research Foundation and concludes there is only one plausible explanation: "that people have survived death and traveled to another [mode of existence]." "The self, the soul, the psyche–throughout history, we've never managed to figure out what it is and how it relates to the body," [said Sam Parnia, a critical-care physician]. "This is a very important for science and fascinating for humankind."
Note: For two of the most amazing near-death experiences ever told, click here and here.
---
The boy who lived before
2006-09-08, The Sun (highest circulation English language daily)
http://www.thesun.co.uk/article/0,,2001290023-2006410683,,00.html
Cameron Macaulay was a typical six-year-old, always talking about his mum and family. He liked to draw pictures of his home too – a long single-storey, white house standing in a bay. But it sent shivers down his mum's spine – because Cameron said it was somewhere they had never been, 160 miles away from where they lived. And he said the mother he was talking about was his "old mum." Convinced he had lived a previous life Cameron worried his former family would be missing him. [He] said they were on the Isle Of Barra. Mum Norma, 42, said: "Ever since Cameron could speak he's come up with tales of a childhood on Barra. He spoke about his former parents, how his dad died, and his brothers and sisters. Eventually we just had to take him there to see what we could find. It was an astonishing experience. Cameron wouldn't stop begging me to take him to Barra. It was constant. When we got to the island and DID land on a beach, just as Cameron had described, he turned to ... me and said, 'Now do you believe me?' He got off the plane, threw his arms in the air and yelled 'I'm back.'" The Macaulays booked into a hotel and began their search for clues to Cameron's past. Norma said: "We contacted the Heritage Centre and asked if they'd heard of a Robertson family who lived in a white house overlooking a bay." Next the family received a call from their hotel to confirm that a family called Robertson once had a white house on the bay. Norma explains: "We didn't tell Cameron anything. We just drove towards where we were told the house was and waited to see what would happen. He recognised it immediately and was overjoyed. But as we walked to the door all the colour drained from Cameron's face and he became very quiet."
Note: If the above link fails, see this webpage. A powerful documentary on Cameron's story was broadcast on the U.K.'s Channel Five and can be viewed by clicking here.
---
Was a World War II pilot reincarnated in a body of a little boy?
2009-12-22, CNN Larry King Live
http://edition.cnn.com/TRANSCRIPTS/0912/22/lkl.01.html
[Guest Host Jeff Probst]: Was a World War II fighter pilot reincarnated in a little boy's body? Bruce [and Andrea] Leininger say yes. They are authors of Soul Survivor: The Reincarnation of a World War II Fighter Pilot. Their book describes how their son James had memories of a WWII pilot who was killed in battle more than 60 years ago. James is now 11 years old. Andrea, when did you first realize that ... James was having ideas or stories that he wanted to share about this? Andrea Leininger: [It] started about two weeks after James' second birthday. He had a -- a night terror, which he had never had before. And this first nightmare began a series of nightmares that started occurring every other night, every night. And after several months of this, he was having a nightmare and ... I was able to finally determine what he was saying. And he was saying, "airplane crash on fire, little man can't get out." Probst: Bruce, even at three, he was -- James was drawing pictures of an airplane crashing. Bruce Leininger: By the time he started drawing those pictures, he'd been talking about this ... for several months. And he essentially gave us three items of information over about a three month period. One, he gave us the name of the ship, which I verified through research on the Internet. "Natoma Bay." He gave us a name Natoma. About a month later, he gave us [the] name of a guy he said he flew with. When we asked him if there was anyone else in his ... dream that he could remember. Jack -- Jack Larson.
Note: Jack Larson was confirmed to be a member of the crew of the Natoma Bay, who when contacted, remembered the incident of the crash described by this boy. For an excellent, intriguing four-minute Fox News clip on this fascinating case, click here.
---
Tales of the Dead Come Back: How Modern Medicine Is Reinventing Death
2014-09-03, National Geographic
http://news.nationalgeographic.com/news/2014/09/140903-near-death-experiences...
They can fly through walls or circle the planets, turn into pure light or meet long-dead relatives. Many have blissful experiences of universal love. Most do not want to return to the living. When they do, they're often endowed with special powers: They can predict the future or intuit people's thoughts. These are the testimonies of people who have had near death experiences (NDEs) and returned from the other side to tell the tale. Journalist Judy Bachrach decided to listen to their stories. [National Geographic:] Your book, Glimpsing Heaven: The Stories and Science of Life After Death, [describes] one scientist [who] suggests that NDEs may simply result from the brain shutting down, ... that, for instance, the brilliant light often perceived at the end of a tunnel is caused by loss of blood or hypoxia, lack of oxygen. How do you counter these arguments? [Bachrach:] The problem with the lack of oxygen explanation is that when there is a lack of oxygen, our recollections are fuzzy and sometimes non-existent. The less oxygen you have, the less you remember. But the people who have died, and recall their death travels, describe things in a very clear, concise, and structured way. Lack of oxygen would mean you barely remember anything. [NG:] You suggest there is a difference between brain function and consciousness. Can you talk about that idea? [Bachrach:] The brain is possibly ... not the only area of consciousness. Even when the brain is shut down, on certain occasions consciousness endures. One of the doctors I interviewed, a cardiologist in Holland, believes that consciousness may go on forever. So the postulate among some scientists is that the brain is not the only locus of thought.
Note: Watch a profound BBC documentary on near-death experiences. Explore a treasure trove of concise summaries of incredibly inspiring news articles which will inspire you to make a difference.
---
Stories of life, death and faith: 'To Heaven and Back' - Anita Moorjani
2013-11-29, CNN
http://edition.cnn.com/2013/11/29/us/to-heaven-and-back
On February 2, 2006, Anita Moorjani was in a coma. With her body riddled with cancer, doctors told her husband that her organs were shutting down and she likely would not make it beyond the next 36 hours. "I was just so tired of fighting to try to stay alive," she said. So she said she let go. The next morning, she didn't wake up. Her husband rushed her to the hospital, where the family was told the bad news: Moorjani was in a coma and not expected to wake again. Moorjani can't put her finger on the exact minute that she says she left her body. She saw her husband standing next to her hospital bed. Moorjani could also hear conversations that took place between her husband and her doctors, far from her hospital room. She heard them, she said, discuss her pending death. "Your wife's heart might be beating, but she's not really in there," a doctor told her husband -- a conversation, she said, he would later confirm to her after she asked. Hovering between life and death, she said she was surrounded by people who loved her. Her [deceased] best friend, Soni, was there. So was her father, who had died years earlier from heart failure. There were others there, too. She knew they loved her and cared for her. It was a feeling unlike anything she says she had ever felt. "At first, I did not want to come back. Why would I want to come back into this sick body?" she said. About 30 hours after being hospitalized, Moorjani awoke. Within days, she said, her organs began to function again. Within weeks, doctors could find no evidence of cancer in her body, she said.
Note: For more on Anita's incredible journey through death, click here.
---
Doctor claims he has evidence of the afterlife
2010-01-20, MSNBC
http://today.msnbc.msn.com/id/34953759/ns/today-today_people?gt1=43001/from
A clinical psychologist, [Mary Jo] Rapini had long worked with terminal cancer patients. When they told her of their near-death experiences, she would often chalk their stories up as a reaction to their pain medication. But in April 2003, she faced her own mortality. She suffered an aneurysm while working out [in] a gym and was rushed to the hospital. She was in an intensive care unit for three days when she took a turn for the worse. "All of a sudden [doctors] were rushing around me and inserting things into me, and they called my husband," she [said]. "I looked up and I saw this light; it wasn't a normal light, it was different. It was luminescent. And it grew. I kept looking at it like, 'What is that?' Then it grew large and I went into it. I went into this tunnel, and I came into this room that was just beautiful. God held me, he called me by name, and he told me, 'Mary Jo, you can't stay.' And he said, 'Let me ask you one thing – have you ever loved another the way you've been loved here?' And I said, 'No, it's impossible. I'm a human.' And then he just held me and said, 'You can do better.' " While Rapini's account may seem far-fetched, [Dr. Jeffrey] Long [in his book Evidence of the Afterlife: The Science of Near-Death Experiences] says her recollections mirror nearly all stories of near-death experiences.
Note: For a powerfully inspiring online lesson focused on near-death experiences, click here. For intriguing investigations into the nature of reality from reliable sources, click here.
---
First hint of 'life after death' in biggest ever scientific study
2014-10-07, The Telegraph (One of the UK's leading newspapers)
http://www.telegraph.co.uk/science/science-news/11144442/First-hint-of-life-a...
The largest ever medical study into near-death and out-of-body experiences has discovered that some awareness may continue even after the brain has shut down completely. Scientists at the University of Southampton have spent four years examining more than 2,000 people who suffered cardiac arrests at 15 hospitals in the UK, US and Austria. And they found that nearly 40 per cent of people who survived described some kind of 'awareness' during the time when they were clinically dead before their hearts were restarted. One man even recalled leaving his body entirely and watching his resuscitation from the corner of the room. Despite being unconscious and 'dead' for three minutes, the 57-year-old social worker from Southampton, recounted the actions of the nursing staff in detail and described the sound of the machines. "We know the brain can't function when the heart has stopped beating," said Dr Sam Parnia, a former research fellow at Southampton University ... who led the study. "But in this case, conscious awareness appears to have continued for up to three minutes into the period when the heart wasn't beating, even though the brain typically shuts down within 20-30 seconds after the heart has stopped. The man described everything that had happened in the room." Of 2060 cardiac arrest patients studied, 330 survived and of 140 surveyed, 39 per cent said they had experienced some kind of awareness while being resuscitated. One in five said they had felt an unusual sense of peacefulness. Some recalled seeing a bright light. 13 per cent said they had felt separated from their bodies.
Note: Explore a treasure trove of fascinating resources on this most vital topic.
---
Stories of life, death and faith: 'To Heaven and Back' - Mary Neal
2013-11-29, CNN
http://edition.cnn.com/2013/11/29/us/to-heaven-and-back
It was January 14, 1999, and Mary Neal ... crested at the top of the first big drop in the river. She looked down into what she later described as a bottomless pit. Then she went over. The front end of her boat got pinned in the rocks, submerging her in the water. Pinned in the boat and out of air, Neal started to give up. "I really gave it all over to God, and I really said, 'Your will be done,'" she said. [She] was sucked out of the bottom of the boat by the current -- with her legs bending back over her knees. "I could feel the bones breaking. I could feel the ligaments and the tissue tearing. I felt my spirit peeling away from my body, sort of like peeling two pieces of tape," Neal recounted. As one of her friends grabbed her wrist to try to pull her out of the water, Neal realized she was outside her body watching the rescue effort. "I could see them pull my body to the shore. I could see them start CPR," she said. "I had no pulse, and I wasn't breathing. One fellow was yelling at me to come back. ...My body was purple and bloated. My pupils were fixed and dilated." She watched people work on her, but she felt none of it. "When I saw my body, I actually thought 'Well, I guess I am dead. I guess I really did die,'" Neal said. As she watched, she said she was met by "these people or these spirits" who started to guide her toward a brightly lit path toward what appeared to be a domed structure. "It was exploding, not just with light and brilliance and color but with love," she said. There, she spoke with the spirits. They told her it was not her time to die, that she still had a job to finish, Neal said. Then she was back in her body, breathing again. Those involved estimate that Neal had been without oxygen for 30 minutes.
Note: Don't miss the highly inspiring four-minute interview with Mary Neal at the link above. Another CNN interview of seven minutes is available here. For more, click here.
---
'Afterlife' feels 'even more real than real,' researcher says
2013-04-09, CNN
http://edition.cnn.com/2013/04/09/health/belgium-near-death-experiences
If your hospital is in Belgium, Dr. Steven Laureys may pay you a visit, interested to hear what you remember from your NDE, or near-death experience. Laureys heads the Coma Science Group at the university hospital in the city of Liege. NDEs feel "even more real than real," Laureys said. Laureys and his team studied the near-death memories of people who survived -- in particular those of coma patients -- with the help of a psychological examination. The Memory Characteristics Questionnaire tests for sensory and emotional details of recollections and how people relive them in space and time. In other words, it gauges how present, intense and real a memory is. They compared NDEs with other memories of intense real-life events like marriages and births, but also with memories of dreams and thoughts. Memories of important real-life events are more intense than those of dreams or thoughts, Laureys said. "If you use this questionnaire ... if the memory is real, it's richer, and if the memory is recent, it's richer," he said. "To our surprise, NDEs were much richer than any imagined event or any real event of these coma survivors," Laureys reported. The memories of these experiences beat all other memories, hands down, for their vivid sense of reality. "The difference was so vast," he said with a sense of astonishment. Even if the patient had the experience a long time ago, its memory was as rich "as though it was yesterday," Laureys said. "Sometimes, it is hard for them (the patients) to find words to explain it."
Note: For lots more on NDEs, click here. For a treasure trove of great news articles which will inspire you to make a difference, click here.
---
Top five regrets of the dying
2012-02-01, The Guardian (One of the UK's leading newspapers)
http://www.guardian.co.uk/lifeandstyle/2012/feb/01/top-five-regrets-of-the-dying
A palliative nurse who has counselled the dying in their last days has revealed the most common regrets we have at the end of our lives. And among the top, from men in particular, is 'I wish I hadn't worked so hard'. Bronnie Ware is an Australian nurse who spent several years working in palliative care, caring for patients in the last 12 weeks of their lives. She recorded their dying epiphanies in a blog called Inspiration and Chai, which gathered so much attention that she put her observations into a book called The Top Five Regrets of the Dying. Ware writes of the phenomenal clarity of vision that people gain at the end of their lives, and how we might learn from their wisdom. "When questioned about any regrets they had or anything they would do differently," she says, "common themes surfaced again and again." Here are the top five regrets of the dying, as witnessed by Ware: 1. I wish I'd had the courage to live a life true to myself, not the life others expected of me. 2. I wish I hadn't worked so hard. "All of the men I nursed deeply regretted spending so much of their lives on the treadmill of a work existence." 3. I wish I'd had the courage to express my feelings. 4. I wish I had stayed in touch with my friends. 5. I wish that I had let myself be happier.
---
Readers Join Doctor's Journey to the Afterworld's Gates
2012-11-26, New York Times
http://www.nytimes.com/2012/11/26/books/dr-eben-alexanders-tells-of-near-deat...
For years Dr. Eben Alexander III had dismissed near-death revelations of God and heaven as explainable by the hard wiring of the human brain. He was, after all, a neurosurgeon with sophisticated medical training. But then in 2008 Dr. Alexander contracted bacterial meningitis. The deadly infection soaked his brain and sent him into a deep coma. During that week, as life slipped away, he now says, he was living intensely in his mind. He was ... guided by "a beautiful girl with high cheekbones and deep blue eyes" on the wings of a butterfly to an "immense void" that is both "pitch black" and "brimming with light" coming from an "orb" that interprets for an all-loving God. Dr. Alexander, 58, was so changed by the experience that he felt compelled to write a book, Proof of Heaven, that recounts his experience. He knew full well that he was gambling his professional reputation by writing it, but his hope is that his expertise will be enough to persuade skeptics, particularly medical skeptics, as he used to be, to open their minds to an afterworld. Having trained at Duke University and taught and practiced as a surgeon at Harvard, he knows brain science as well as anyone. And science, he said, cannot explain his experience. "During my coma my brain wasn't working improperly," he writes in his book. "It wasn't working at all." [Proof of Heaven] rose instantly to No. 1 on The New York Times's paperback best-seller list and is there again for next week. The publisher has printed nearly one million copies, combined hardcover and paperback, to be snapped up at airports and as stocking stuffers at big retailers like Target. Another 78,000 digital copes have been sold.
Note: Dr. Eben Alexander was a neurosurgeon for 25 years. His engaging, best-selling book on this life-changing experience is Proof of Heaven: A Neurosurgeon's Journey into the Afterlife. It was the New York Times #1 bestseller for over half a year. For video interviews and other information on Dr. Alexander, click here. For other highly inspiring resources and stories related to near-death experiences, click here.
---
ABC: What it's like to experience a brush with death
2011-08-03, ABC15 (Phoenix ABC affiliate)
http://www.abc15.com/dpp/news/science_tech/ABC-tonight%3A-What-it%27s-like-to...
ABC's Bob Woodruff probed the mysteries of near death experiences – including his own – in a special "Primetime Nightline." ABC15 spoke with Woodruff. He told us so many people he interviewed for the story had an out-of-body experience, similar to his own when his group was hit by an IED 5 years ago while covering the war in Iraq. He told us when he woke up 36 days later he remembered seeing his body floating below him. Woodruff says others he spoke with describe experiences like his, but the thing he found interesting was, all of them say they weren't scared. "Everyone said it was comfort. There was a lack of fear, and certainly no pain. All of them share that, no matter who they are that's gone through this and it's very, very interesting." Woodruff also spoke with several doctors and scientists, who don't necessarily reject these out-of-body experiences, but they're just looking for answers. ABC15 wanted to know, how the people he interviewed felt about coming back to this world. Woodruff says, "Almost everybody said not only that they thought about staying, but generally wanted to stay. I, in some ways, was fine with staying."
Special Note: If the above link fails, see this webpage.
---
What Happens When We Die?
2008-09-18, Time magazine
http://www.time.com/time/health/article/0,8599,1842627,00.html
A fellow at New York City's Weill Cornell Medical Center, Dr. Sam Parnia is one of the world's leading experts on the scientific study of death. Last week Parnia and his colleagues at the Human Consciousness Project announced their first major undertaking: a 3-year exploration of the biology behind "out-of-body" experiences. The study, known as AWARE (AWAreness during REsuscitation), involves the collaboration of 25 major medical centers through Europe, Canada and the U.S. and will examine some 1,500 survivors of cardiac arrest. TIME spoke with Parnia about the project's origins, its skeptics and the difference between the mind and the brain. What sort of methods will this project use to try and verify people's claims of "near-death" experience? When your heart stops beating, there is no blood getting to your brain. And so what happens is that within about 10 sec., brain activity ceases – as you would imagine. Yet paradoxically, 10% or 20% of people who are then brought back to life from that period, which may be a few minutes or over an hour, will report having consciousness. So the key thing here is, Are these real, or is it some sort of illusion? In my book What Happens When We Die? ... I wanted people to get both angles – not just the patients' side but also the doctors' side – and see how it feels for the doctors to have a patient come back and tell them what was going on. There was a cardiologist that I spoke with who said he hasn't told anyone else about it because he has no explanation for how this patient could have been able to describe in detail what he had said and done. He was so freaked out by it that he just decided not to think about it anymore.
Note: How interesting that when something amazing happened that this cardiologist could not explain, he chose not to think about it rather than consider that there might be some deeper explanation. For an excellent analysis of how this kind of thinking stops scientific progress, see our essay on fluid intelligence available here. For other highly inspiring resources and stories related to near-death experiences, click here.
---
Final note:
Explore our
full index
to revealing excerpts of key major media news articles on several dozen engaging topics. And don't miss amazing excerpts from
20 of the most revealing news articles ever published.
Don't miss our treasure trove of inspiring resources.
Kindly support this work of love: Donate here.
Explore the mind and heart expanding websites managed by the nonprofit PEERS network:
Subscribe to the PEERS email list of inspiration and education (one email per week). Or subscribe to the list of news and research on deep politics (one email every few days).